AI-Powered Oncology Workflow Automation
We accelerate the identification and treatment of cancer
We use artificial intelligence to help healthcare providers find at-risk patients that need cancer care now. Over 200 hospitals use our SaaS solution to identify positive cancer diagnoses and incidental findings in real-time and route those patients to cancer navigators and other staff to immediately start the cancer care journey. The results include faster time to treatment, increased navigator time with patients, better oncology patient retention, revenue growth, and a greater chance for patients to survive cancer.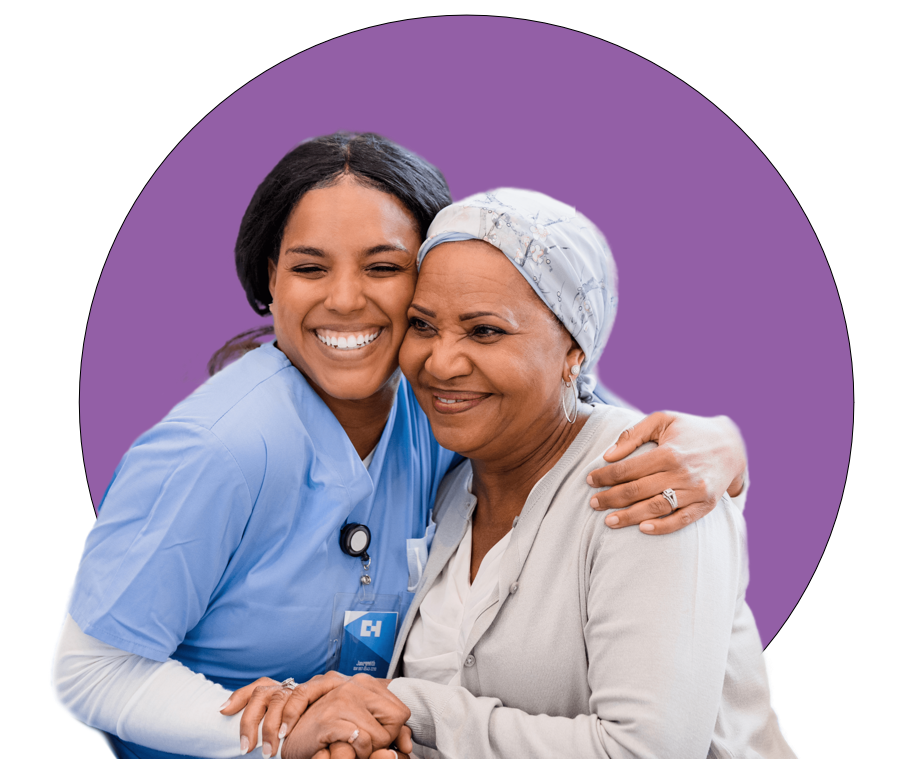 Our Solution
Transform Clinical Notes into Insights
Our software, powered by artificial intelligence, is designed for healthcare organizations. It automatically reads every patient document, such as pathology and radiology reports, as they are generated. It then analyzes all the unstructured clinical notes and information in those reports and surfaces patients who need care now. These insights and prioritized findings help hospitals and cancer centers make better decisions faster, and help get cancer patients to treatment sooner.
Cancer Patient Identification
Ingest pathology reports and identify positive cancer diagnoses in real-time so navigators can reach out sooner.
Incidental Findings & Screenings
Ingest radiology reports and quickly identify high-risk patients so their cancer treatment is not missed or delayed.
Tumor Registry Automation
Abstract vital data and populate required fields, which allows registrars to stay ahead and avoid registry backlogs.
Patient Journey
Prioritize patients with incidental findings and confirmed cancer diagnoses into a "care queue" and track their progress.
Real-time Analytics
Leverage actionable insights so leaders can make informed decisions on how best to optimize the service line for maximum impact.
Navigation Optimization
Learn best practices so you can evolve your Oncology Navigation program to better meet new challenges and opportunities.
Why Choose Azra AI?
Earlier Detection at Your Fingertips
Our AI-powered oncology solution automatically identifies, classifies, and abstracts cancer diagnoses and incidental findings from pathology and radiology reports. It makes a massive impact on improving oncology operations - clinically, financially, and operationally. The easy-to-use SaaS solution delivers many benefits, including:
Clinical
Improved Patient Care
The solution has proven to reduce the time from diagnosis to treatment by seven days and has successfully increased nurse-patient interactions. For aggressive forms of cancer, this can improve patient outcomes. The solution also includes a tracking application for navigators to capture the critical elements of the patient journey from identification through survivorship.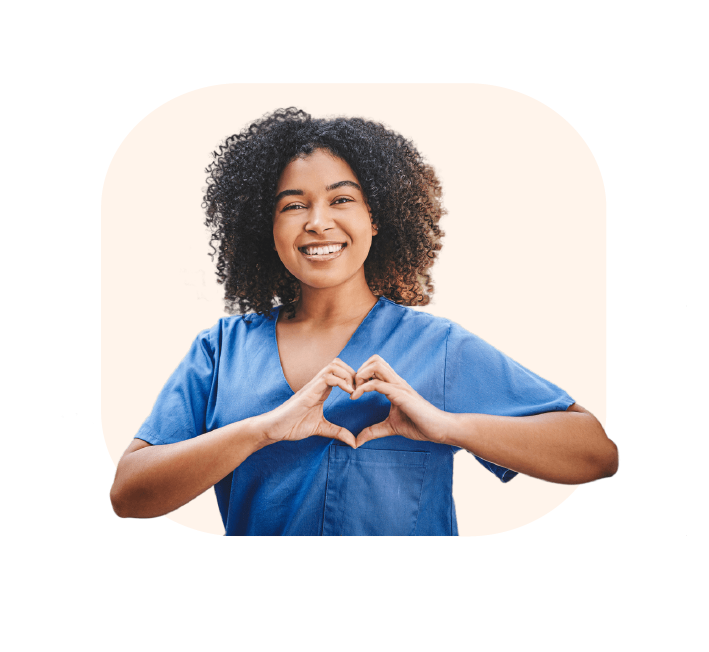 Operational
Increased Productivity
The solution leverages AI to automate manual, repetitive tasks for nurse navigators and tumor registrars. It eliminates the manual review of pathology and radiology reports, including incidental findings, saving care teams countless hours each day. It also helps keep tumor registries up to date by automatically populating every critical field from unstructured text.
Financial
Enhanced Revenue
The solution facilitates quick navigator engagement and treatment planning with newly diagnosed cancer patients – lowering the risk of patient out-migration to another provider and capturing more referrals and procedures. Current customers have seen a 20% growth in oncology net patient revenue after implementing the solution.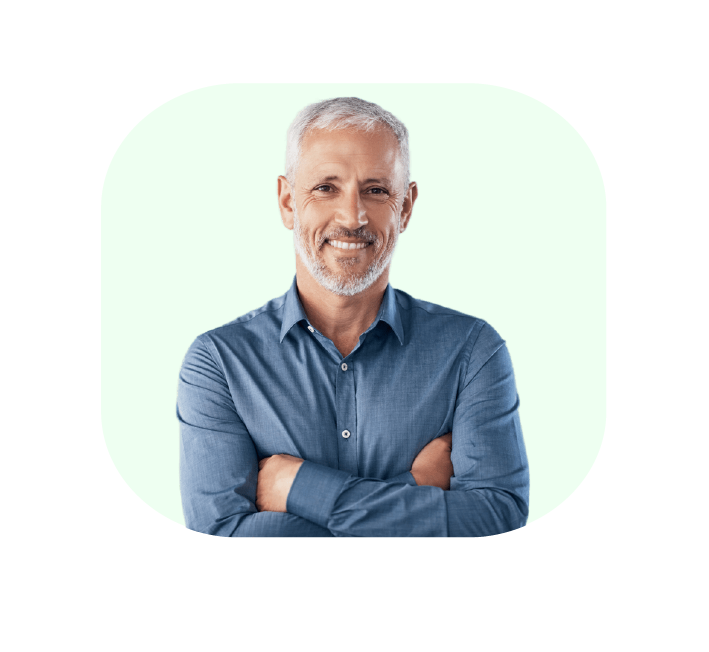 7 Day
Reduction in Time To Treatment
Better Outcomes
2x
More Nurse-Patient Interaction
Greater Capacity
20%+
Increase in Net Patient Revenue
Financial Stability
Built for Healthcare
Developed Alongside Leading U.S. Healthcare System
Our AI-powered technology was developed through an innovative collaboration with a major U.S. health system, harnessing their extensive experience and expertise in healthcare. Working hand-in-hand, our partnership enabled us to train our machine learning models on a wealth of real-world data, ensuring the highest level of accuracy and efficiency. As a result, our AI solution has been seamlessly integrated and deployed across the entire organization, empowering healthcare professionals to make better-informed decisions and ultimately improving patient outcomes. This strategic partnership showcases the transformative potential of AI when combined with the knowledge and resources of industry leaders, setting new benchmarks for the future of healthcare.
Measurable Results
AI and Automation: The Need is Now
Hospitals continue to face formidable challenges in a changing healthcare landscape. Empowered patients demand quality care and quickly make decisions. To survive in a competitive market, providers must swiftly identify and retain cancer patients or risk losing them. It's a high-stakes game of patient retention. Azra AI is helping hospitals and cancer centers intelligently augment their staffs by automating oncology workflows so that no patient is missed or any treatment is delayed.
Testimonial
Inspiration and Innovation
Every single day, we at Azra AI are profoundly moved by the heartfelt stories shared with us by our customers. Hearing how our solution is making a genuine difference in the lives of their cancer patients touches us deeply. It reaffirms our purpose and fuels our commitment to continue pushing the boundaries of innovation. We are honored to be a part of their journey, knowing that our technology is bringing hope and improving outcomes. These stories of transformation inspire us to relentlessly pursue excellence and empower us to create a brighter future for all those affected by cancer.
"Prior to using Azra AI technology, we were doing everything manually, literally looking through hundreds upon thousands of emergency department scans ourselves. Working with them has been such a great experience. Starting a new program like this, they tailored it to match our staffing and patient needs to ensure its success. We've connected hundreds of patients to care. It's fantastic."
Jami DeNigris
- Administrative Director of Cancer Services, Inspira Health